About Intuitive Digital
Our Purpose: Inspire Change
Intuitive Digital seeks to inspire change by setting the standard for digital marketing agencies through putting our people first, partnering with organizations that seek to make a positive impact in the world, and creating marketing campaigns that cause no harm.
Why?
In the US marketing has an outsized influence on our culture. You see advertising almost constantly, on billboards as you drive to work, on your phone while scrolling through your social media feeds, and at the gas station when you're filling up. They're inescapable. And, more often than not they're perpetuating damaging stereotypes, or peddling products that can do more harm than good. On top of that, the agencies that created those ads probably worked their team to the bone to get them complete.
We don't think that's how things have to be.
We know that we can create thoughtful, inclusive marketing campaigns for products and services that attempt to be part of the solution. We can do all that while ensuring our team lives a healthy work-life balance and spending our energies supporting each other and our partners.
Curious how well we're able to live up to our lofty ambitions? Check out our 2022 Impact Report.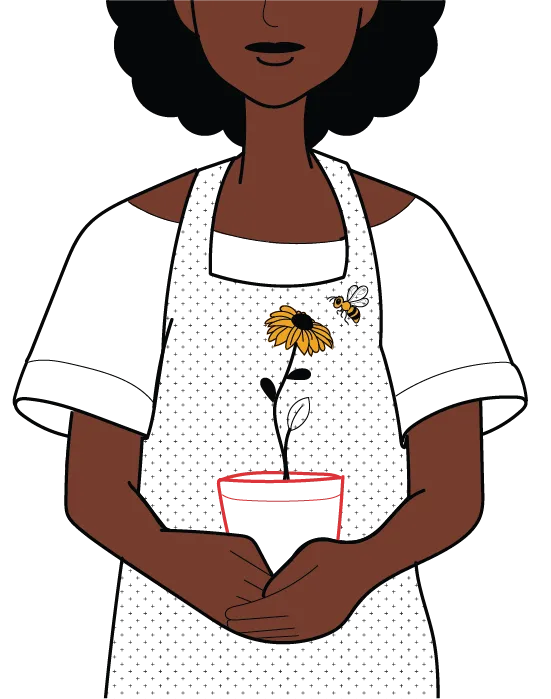 Everything Is Connected
We believe in acknowledging each individual as a whole human being, living on a shared planet. We try to foster a workplace of support, joy, authenticity, and creativity for partners and employees alike. In the end, these become happy individuals, respectfully collaborating to create award-winning work that benefits our communities.
B Corp Certified Marketing Agency
Once you've seen the interconnective web of life, you can't go back. It's one of the reasons we became B Corp Certified in 2020. The B Corp framework enabled us to expand on our values-driven culture. Helping us evolve into a company that also takes into account the effect we have on the planet and works to create more justice and equity for BIPOC and LGBTQ+ individuals in the tech and marketing world.
Values-Driven Digital Marketing Company
Intuitive was founded with four core values that we still use on a daily basis. We live our purpose and values every day, from how we run our company to the work we do for our partners.
Being values-driven isn't lip service for us. They guide our decision-making process from determining if a partner is a good fit, to refunding money when we have made mistakes and even smaller, seemingly insignificant decisions.
We deliver the absolute highest level of service to our partners and stand by our work. If you're not happy, we will work with you until the problem is solved.
Our Core Values
Build Long-Term Relationships
Building relationships, making connections, and finding ways to support each other is more important than ever. It's not just that we provide you with a service – it is a two-way street, a partnership of equals – that brings us both the most success and the most joy.
Continuous Improvement
We believe in ongoing professional and personal growth. We are not afraid of change, and see each new obstacle as an opportunity for creativity and innovation. We're always looking for ways to grow our skill set and improve campaign performance.
Do What's Right
Intuitive is transparent and honest, and we take responsibility for our mistakes. We fight for the best solutions on behalf of partners. We're certainly not perfect, but we own our choices and always try to find solutions with integrity.
Create Fun
You may have noticed… we like to have fun… and we want you to have fun too. That doesn't mean we don't take our work seriously. We love a good meme, witty comeback, or prank. It helps break up all the data mining and keeps us engaged.
Company History
Intuitive was born in 2012 as In2itive Search by our "Cultivator of Happiness", Nick Footer. Nick, an internet geek and digital marketing expert, was tired of working for other agencies whose values didn't align with his. His first office was out of his home and within the year he had an office and his first three employees.
In 2016, the company rebranded as Intuitive Digital to showcase the growth in services and evolution of the company (and to be honest, it was a pain to spell In2itive all the time).
We've moved our clubhouse a couple of times, are currently located on SE Divison, and have become a fully-hybrid agency, with team members dispersed throughout the US.
We believe the way we do business matters, on every level, and in every interaction; we bring that same passion and commitment to our work with each of our partners. We're also a small business, working to survive the (seemingly never-ending) pandemic and support our community the best we can. If you need digital marketing support we got you.
When Your Hard Work Pays Off
Industry-leading badasses making their parents proud since at least 2012.