Digital Marketing 101
Welcome To Our Digital Marketing 101
A safe space for those looking for digital marketing basics. We will get you up to speed on digital marketing basics so you can know the fundamentals of success for online visibility and engagement. Audit your current strategy with our Digital Marketing Checklist.
First, let's clearly define what we are talking about when we say "Digital Marketing 101".
All marketing is about connecting with your audience.
For traditional marketing, this means newspapers, television, radio ads, catalogs, and conferences.
For digital marketing, it means being online.
According to a recent Pew Research study over 75% of your audience is online daily. Twenty-six percent are "almost constantly" online.
Bottom line: you need to be advertising through digital channels. Those forms of advertising cover a wide-ranging group of online marketing assets and activities — search engines, websites, social media, pay-per-click, content marketing, paid social – are all platforms that fill the digital marketing bucket.
The key Digital Marketing 101 takeaway? Do your research!
Before you even think about deciding where your digital marketing dollars should go you need to do research. Determine your target audience, create buyer personas and think about the customer journey. Let's unpack this.
Determine Your Target Audience
Determining your target audience means understanding their fears, frustrations, and dreams. Collect information. Ask questions. Dive into the data you have. Knowing all the details of your audience means you can aim your marketing with content that solves their pain points.
Create Buyer Personas
Once you have an idea of who your audience is, you want to put a face and name (yes, name them) to your perfect customer. Buyer personas outline where your products or services and the needs of your audience align. Now you can relate to your customer as a real human crafting a message that delights them with your unique solutions.
Time To Strategize
Next, take a look at your customer's journey. How do they come to you? Website? Social media? This is crucial to how you strategize your digital marketing.
Let's take a deeper dive into what these digital marketing channels do.
Digital Marketing Ecosystem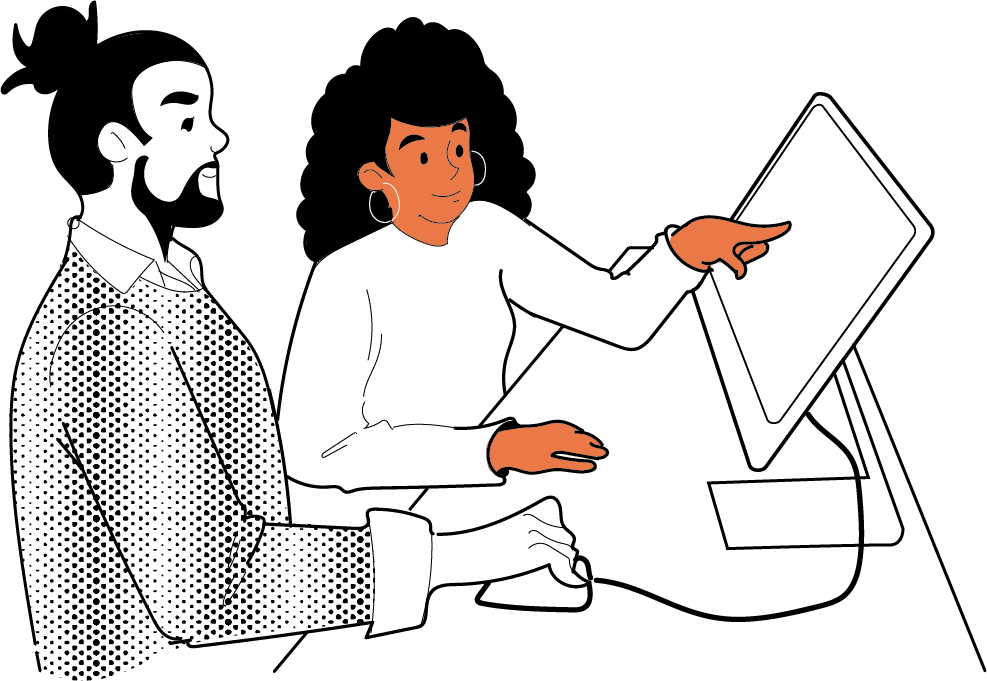 Your website is the face of your business – is it making the right impression?
Making a great first impression isn't just for first dates and job interviews. People are kind of judge-y and a bad website experience can change the way people look at your brand. It only takes a couple of seconds for people to decide if they like you or not. You need to be memorable (in a good way).
Websites (like looking good for that first date) take time, energy and investment. Does it look like it was created in this decade? Do you have your phone number displayed? What about a contact form? Does your website load quickly? Is it mobile-friendly? Is it easy to navigate? How about SEO? (See below to know how important SEO is to your success.) And don't forget useful content – you have that, right?
Your website is not the place to cut corners. It needs to look it's best when your customers visit.
This is the place where everything comes together and it should be the first place you start in your digital marketing plan. Your website builds your credibility, showcases your talents, delivers great content and is always on duty with a sparkling smile and perfect clothes (now that is the ultimate salesperson).
If your website isn't converting then it may be time to evaluate the first impression you are giving to your visitors.
Which Brings Us To Good Content
Digital marketing is impossible without good content. Every marketing tactic uses content in some form.
Content informs, educates, entertains and persuades your audience. This isn't writing a college English paper. This is psychology. Great content strengthens the bond between consumers and your brand. It says – "We are experts in our space" → which builds trust. Honesty is the number one thing people expect from brands.
Content is used in:
Blogs
Web pages
Social Media
Email
PPC Ads
Landing Pages
Get a Free Content Review
Clear content sets you apart from the competition.
Content first wins your client's hearts and then wins their wallets. Pair these with excellent photos (people can smell stock photos a mile away) and you have a winning duo that persuades potential customers that you are the solution they need.
The copy on your site is a key factor in your SEO. It is a bit prickly to find the balance between writing for Google and writing for humans. The copy sweet spot is also critical for PPC landing pages – keeping it simple, but compelling and action-driven.
Because good content is so hard, it is best to find an expert so that your content is always fabulous. If your website is missing compelling copy, content, and photos it is time to hire Intuitive Digital to make your website more effective at winning customers.
Let's Talk About SEO
SEO stands for search engine optimization.
SEO makes sure your content comes up organically in the search results when people search for it online (Google).
Want to be at the top of the page when people search for something you specialize in? Then you need SEO. Basically, every business needs SEO if you want to sell anything. SEO is a series of best practices that help you succeed in connecting your content with a relevant audience.
Search engines are professional matchmakers. A person comes to a search engine needing a match to their question. Search engines have a system so they know the ideal "matches" to set people up with.
As they comb through their index, search engines are ranking relevant content. Quality content matches rise to the top while less qualified candidates drop down to the lower parts of the page.
SEO best practices help you show up naturally at the top of the page. You appear organically based on the quality and content of your page by giving your audience what they want – a good ranking by search engines is your reward. When set up correctly search engine optimization will pay long into the future. This contrasts with PPC – being at the top of the search results only when you pay for it.
SEO answers questions like:
How can I get search engines to find me?
What terms are my customers searching for?
What keywords are they using?
How can I provide the best online experience?
How can I provide the best content?
You can read through search engine guidelines to find out what best practices are for getting found online, and try to learn how to use tools like Google Analytics and Search Console, or you can hire an expert who does this stuff all day long. An SEO expert makes sure search engines and your audience find you a perfect match.
PPC Stands For Pay-Per-Click
Pay-Per-Click seems pretty straightforward. You bid on keywords and pay the search engine (Google or Bing) when someone clicks on your ad.
Easy.
But not so fast. There is more going on behind the scenes. Each time a person enters a search query (such as "badass shoes") the search engine goes to its pool of advertisers and chooses a set of winners based on ad relevance, landing page quality, historical engagement and your bid amount. The best ads are then chosen to display in their search results.
That brings up a good question – what are landing pages?
Most people are indecisive which makes them distractible (squirrel!). Landing pages are distraction-free zones. Distraction-free zones help increase conversions. When you tailor your landing page to the ad and keywords it cuts through the distractions and gets your customers to focus. Landing pages are designed to convince your potential customers to take a specific kind of action on your page – sign up now, get your ebook, or buy tickets to your event.
It is all about the experience after they click on the ad.
Because landing pages limit the number of decisions a visitor can make (which also removes decision fatigue – yay!) they can be easily tested and improved.
And you should definitely test it.
Set up your ads to be trackable so you know exactly what is going on. Tweak the headline. Change the background color. Test the call-to-action. Test and retest to identify bad copy and disastrous design. Landing page testing helps you understand your audience better so you can give them what they want.
The main goal here is to build a high converting landing page with clear messaging ←- this builds audience trust. And bonus! All this testing and information gathering will help you write better ads to bring more users to your landing page —> invest in what works.
Paid Social is paying for ads on major social media platforms like Facebook, Instagram, Linkedin, and Pinterest.
Organic reach on social media is pretty much dead. People aren't seeing your posts. Social media advertising is now a pay-to-play game. However, paid social ads don't work on autopilot. Your custom-designed ads need good management and regular refreshing to show up to your targeted audiences or you will likely not get the results you want. Intuitive Digitial's team is always tweaking and testing so you get excellent results.
When done right paid social works really well. But you need to have a plan, know your audience, select your platforms strategically, optimize your bid strategy and keep testing your ad designs and delivery frequency.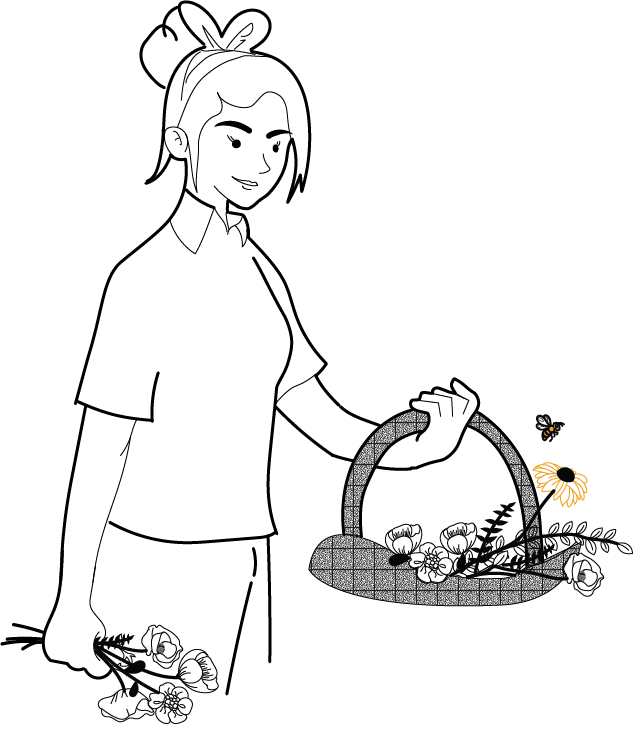 Every business must do some kind of digital marketing. But you probably can't do it all.
Intuitive Digital knows that your budget is limited so here are our recommendations on what to start with:
Website and content
SEO and PPC
Schedule a Free Consultation Today
Are you struggling with a complete lack of digital marketing creativity? Intuitive knows how to win at digital marketing so you can keep doing what you do best.
Contact Form
"*" indicates required fields
When Your Hard Work Pays Off
Industry-leading badasses making their parents proud since at least 2012.