Mackin's Auto Body
Meet the Partner
Mackin's Auto Body is a well-respected collision repair business that has made its name by focusing on quality, integrity, and productivity. Their unique approach involves fostering genuine relationships with customers and employees, ensuring their high-quality services don't compromise values. From its humble beginnings as a service station in 1945, Mackin's Auto Body now thrives with nine locations and over 125 employees, while holding on to its core principle of treating customers like family.
Opportunities
Mackin's needed a website that not only reflected their rich history and superior services but would also provide a welcoming atmosphere for all, especially women who are often overlooked in the auto repair industry. They desired an approachable website that was modern yet not intimidating, subtly showcasing their industry expertise.
Moreover, Mackin's wished to highlight their dedicated workforce, envisioning an engaging careers page that showcased their employees' testimonials and the appealing work culture.
How We Did It!
Strategy
To ensure we were addressing Mackin's specific needs, we conducted a comprehensive data analysis, studying user behaviors and market trends. The strategy included a custom website design built around the versatile Divi theme, reflecting Mackin's unique brand identity. Recognizing Mackin's wide-scale operations, we introduced a multi-location finder map to improve user convenience.
We applied modern UX design principles, integrated SEO techniques for better online visibility, and ensured the website content mirrored Mackin's brand voice for a cohesive identity. To enhance the visual appeal, we retained the brand's traditional colors but also added complementary orange accents.
Execute
For a better user experience, we introduced a store locator function. We wrote compelling new copy to enhance engagement and mirror the brand's personality. To maintain authenticity, we integrated customer reviews from Google and other platforms. We also custom-designed location pages with specific information about each store and prominently featured their industry certifications to bolster credibility.
Accelerate
Our commitment to Mackin's Auto Body extends beyond the website launch. We provide ongoing support, regularly monitor website performance, and continue to refine SEO strategies. This includes producing fresh SEO-optimized blogs each month, fostering fresh, engaging content that retains users and supports Mackin's online growth.
Organic visibility & keyword growth
Our digital marketing strategy has generated impressive results in organic visibility and keyword growth. The website revamp, along with the strategic SEO efforts, have resulted in increased organic traffic, reflecting a heightened brand awareness. Improved search engine rankings have expanded Mackin's reach and increased their discoverability for potential customers, driving their sustained organic growth.
+155,000
More blog visitors
SEO by the numbers
Since the launch of the revamped website, Mackin's Auto Body has seen an uptick in organic growth and user engagement. Our focus on user experience and SEO has led to a substantial increase in traffic. The comprehensive information provided, alongside compelling copy, has resulted in more meaningful engagement with users and attracted a wider audience. Our ongoing efforts in producing SEO-optimized content and monitoring performance have significantly strengthened Mackin's online presence.
153%
Increase in phone calls
561%
Increase in website traffic
The End Result
Our collaboration with Mackin's Auto Body has culminated in a dynamic, user-friendly website that reflects their brand. The comprehensive revamp successfully improved the brand's online visibility and resonance with audiences. Strategic SEO efforts and regular content updates have significantly improved organic traffic and search engine rankings. The website's features such as the multi-location map, store locator function, and unique location pages have added to user engagement and convenience. With our dedicated post-launch support, Mackin's Auto Body has witnessed consistent growth in user engagement, leading to increased business volume.
Our combined efforts in innovative web design and SEO strategies have played a pivotal role in accelerating Mackin's Auto Body's digital growth and business expansion. The success story of Mackin's is a testament to the power of a well-strategized digital plan aligned with business objectives.
Our Thoughts
"Suzanne Mackin had a clear vision of the message their website should convey. They had a long history in the Portland Metro area and were family owned. At the same time, history didn't mean old fashioned or behind in the technology advances of their industry. It was fun to add a modern look to the website that chronicled their 75+ year business."
— Anish
"This was a fun site to build! I especially loved working on the location finder that helps users find the Mackin's location closest to them. It felt good to give Mackin's a clean and modern site that represents the excellent work they do, and I learned a ton about car repair in the process.
"
— Piper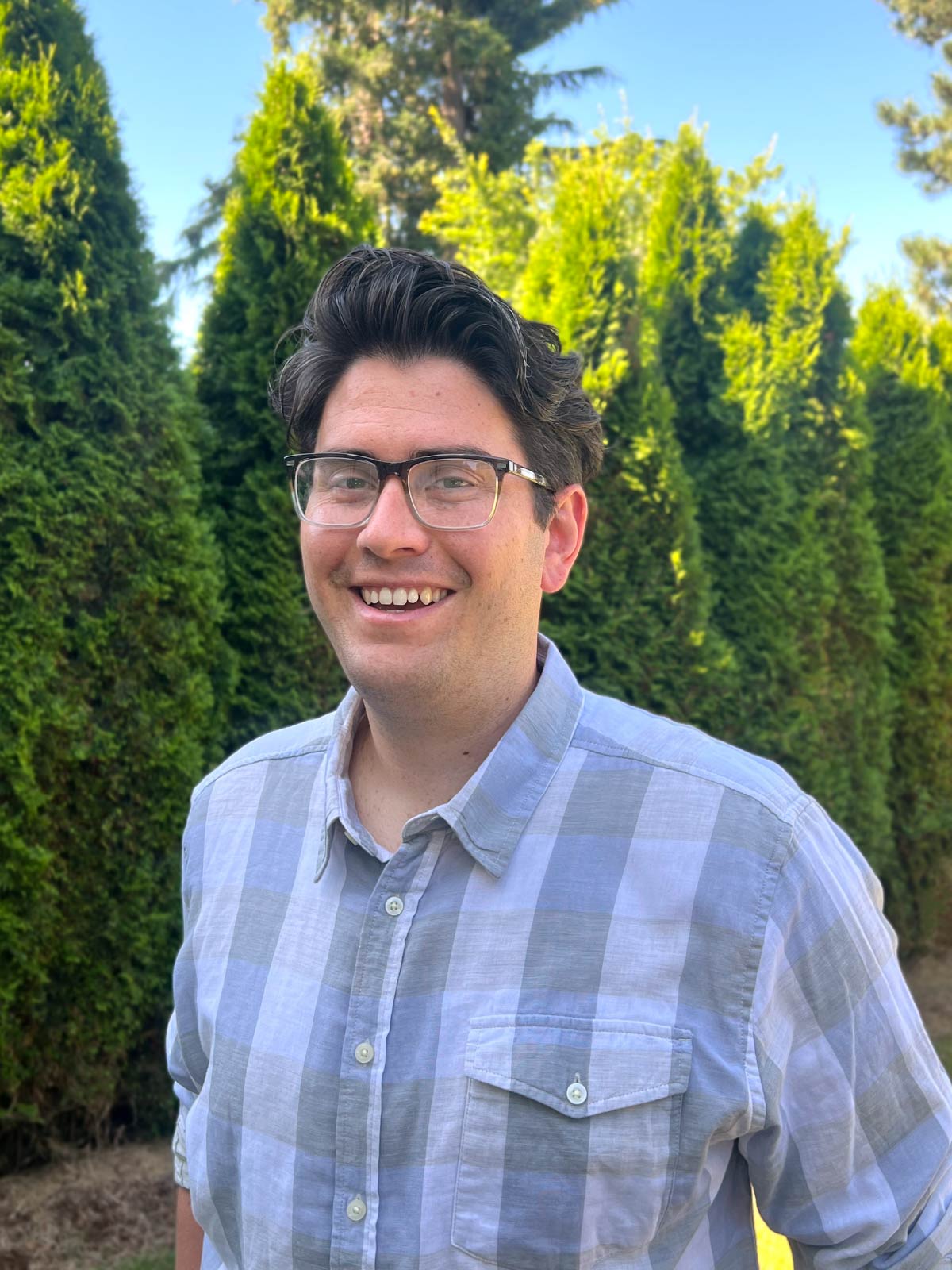 "Working with Mackins Autobody to improve their online presence through SEO was a great experience! It was fulfilling to contribute to their success and witness the positive impact on their digital visibility."
— Parker