Audience Research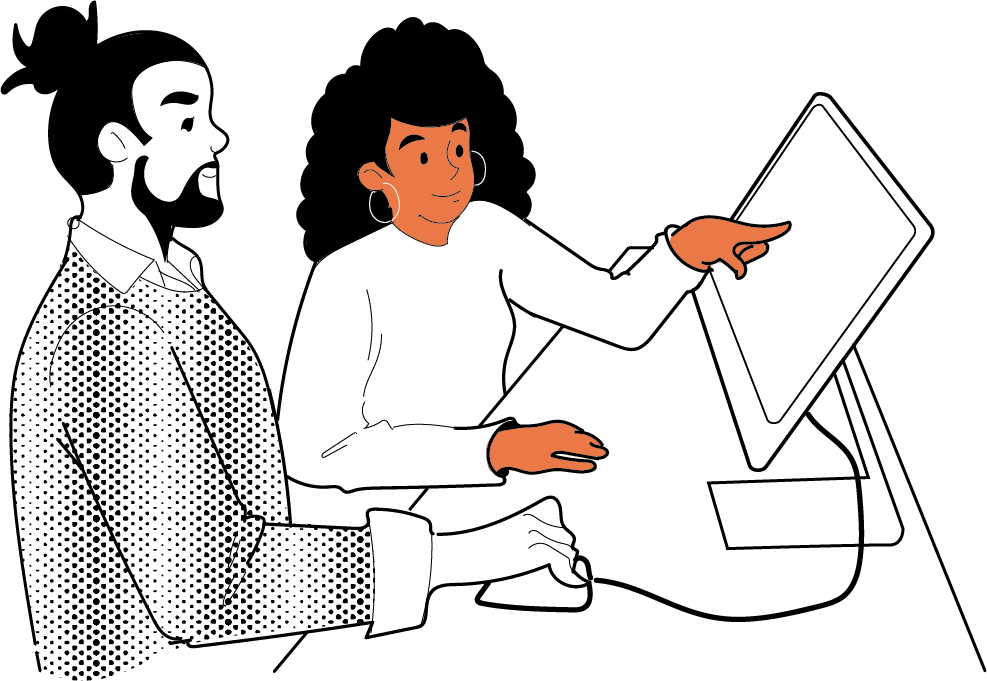 Actionable Audience Insights
At Intuitive, everything we do is rooted in audience research. It is the foundation of a flourishing paid media, website, or SEO strategy. Audience research can lead to unprecedented insights. It can uncover audience behaviors, purchase influencers, underlying motivations and so much more.
Knowing your target audience's preferences can inform every strategic decision. Where does your audience spend the most time on social media? What kind of content does your audience consume? What information do they expect before they make a purchase?
With Intuitive as your partner, we will uncover the answers to all of these questions and share these actionable insights with you.
How does audience research work?
As part of the Strategy phase, we will collaborate with you to identify your target audience. Once we've established the parameters for your audience, we will start unearthing layers of data and insights using GWI, our advanced audience research platform.
GWI uses survey data from over 2 billion consumers to inform their advanced audience insights. With this powerful tool, we peel back the layers of your audience and get a deeper dive into the demographics, interests, motivations, and preferences of your audience.
Reach Your Target Audience –
Every Time
We can demystify who your audience is and what they want with our stand-alone Audience Research Package.
We'll deep-dive into the data to craft up to two detailed customer profiles that will help your organization better locate, connect and engage with your audience to get them to take the next step. Whether you're hoping to start a conversation, close a purchase or any other variety of calls to action.
Our audience research will help your team craft more personal marketing materials that speak directly to your audience's wants, and needs. Determine the best platform for that customer segment, and how to create content that resonates with them.
It'll help answer questions about your audience like:
Do they watch a lot of TV or are they streaming videos on YouTube?
Will they respond to ads on Instagram? Or is LinkedIn a better channel?
What websites do they use to research your product? How many touches does it take before they purchase?
If they buy from you once, how likely are they to return?
Will they resonate with images of home or travel?
What products have purchased in the last 6 months, and what purchases are they considering in the next 6?
Our Audience Research Package Includes:
Current attitudes toward your industry, product or service
Their main interests
Online activities: including social media behaviors, top websites and search engines
Media consumption
Online purchase journey
Motivations, Preferences, and Perceptions
Past purchases and likely future purchases
Preferred brands
An audience narrative that sums up in a few sentences who they are
Get An Audience Research Package
Audience Research In Action
During the audience research phase, we look for revealing data points that we can translate into new strategies. For example: let's say you own a home decor business. Let's take a look at a few of the exploratory questions we apply and examine how we evolve each data point into a concrete, actionable tactic.
What are they planning to purchase in the next 6 months?
What we discover:
"45% of your audience is planning to redecorate their kitchen."
How we react:
We outline a strategic SEO content plan to develop a new blog on how to redecorate your kitchen using products from your store.
What are their main motivations in life?
What we discover:
"40% of your audience has 2+ kids and the majority said their #1 motivation is spending time with their family."
How we react:
We refresh all of your Facebook and TikTok ads to feature families relaxing and enjoying their newly redecorated living rooms.
Our Process
Let's dive more deeply into our process for audience research.
Define your target audience.
We start by gathering your answers from a detailed onboarding questionnaire, which includes key questions about your ideal customer, your brand's personas, and the customer journey. In addition, we review brand personas and guidelines, gather sales team anecdotes, and work with you to define the key attributes for your target audience.
Research your audience and gather actionable insights.
Using GWI, we do a deep dive into your audience, reviewing every aspect of their demographics, preferences, behaviors, purchase barriers, and more.
Incorporate our research into a cohesive strategy.
Once we have completed the customer research phase, we use our audience insights to cultivate audience targeting, craft compelling ad copy, develop content, and refine the website design.
Implement the strategy and report on the results.
Along the way, we receive your feedback and approval, and make any necessary revisions. Once everything is good to go, we launch your new ads, blogs, and website and move into monthly or quarterly reporting to share the results of these strategic shifts.
Revisit the data on a quarterly basis.
Audience behavior and preferences are constantly evolving. To keep up with the latest survey data and anticipate your audience's shifting needs, we revisit and refresh your audience insights every quarter.
Partner With Intuitive Today
When you partner with Intuitive Digital, we will uncover the audience insights you need to level up your website, advance your paid advertising, amplify your organic traffic, and enhance your ROI. Get in touch today to learn more about our collaborative, strategy-driven approach.
Get In Touch
FAQ
We use audience research to craft a comprehensive digital marketing strategy that is informed by survey results from real consumers. We can utilize the insights from audience research to revamp your website, update your ad copy, or finalize an SEO strategy.
Our audience research platform GWI is an advanced and verified audience research platform that is trusted by dozens of top digital media companies including Google, Twitter, Microsoft, and Spotify.
Audience research is included in every Paid Media or SEO strategy we put together for a new partner. We do not charge any additional fees during the strategy phase, and as part of your ongoing services, your audiences are monitored and evaluated regularly.
The experience of working with Intuitive Digital has been a very eye-opening and positive relationship, one that has changed the direction of my business now and into the future. We went from an unrecognized brand online, to topping all of the pages in the categories that mean the most to us, with a direct impact to our sales pipeline. Unless you are a person with a passion of spending your free time staying up to speed on the latest SEO and marketing methods and techniques, do yourself a favor and call the team at Intuitive, it is money well spent.
Dave Chalmers
President/CEO, Bridgetown Trucking
Level Up Your Digital Marketing
If your digital marketing is a blooming garden, audience research is the fertilizer that accelerates the growth of everything it touches, whether it's web, SEO or paid media. At Intuitive, we recognize the importance of baking audience research into our entire strategy and share all of the audience insights and takeaways with you so you can build them into your business plan.
Contact Form
"*" indicates required fields
When Your Hard Work Pays Off
Industry-leading badasses making their parents proud since at least 2012.