Landing Page Design

Landing Pages Designed To Drive Conversions
Landing pages are the first thing a new customer sees after they click on one of your paid ads. It is a stand-alone web page that is designed to drive conversions in the form of leads, phone calls, purchases, or form submissions. Giving the user two choices for action: convert or leave. An effective landing page introduces your brand, highlights your unique selling points, and convinces prospective customers to convert.
We Make Landing Page Design A Piece Of Cake
Let's say you go to a friend's birthday party, and it's time for dessert. You discover the dessert table has 35 different kinds of dessert, everything from pie, to lollipops, to gelato. A hazy feeling comes over your brain. After staring at the table, you finally walk away unable to make a decision and you're left feeling overwhelmed and perplexed.
Now, imagine you go to a different birthday party. This time the dessert table has just one thing on it – a scrumptious chocolate and vanilla layer cake. No decision fatigue this time, you know exactly what you're going to do next. Here comes the sugar rush!
A streamlined landing page is a dessert table that only has cake. Your customers love it because there are no decisions to make, and it's clear that all they need to do next is take a bite. The experience is easy and seamless.
Whether your marketing strategy includes pay-per-click, paid social, or Google Shopping, you need to capture leads with a well-designed landing page that gives them the answers they need and persuades them to act. If your advertising is not bringing in high-quality leads, it is time to test a new landing page strategy. Instead of sending your potential customers to a page on your website, our team will build responsive, elegant landing pages. We have built hundreds of effective landing pages across many B2B and B2C industries.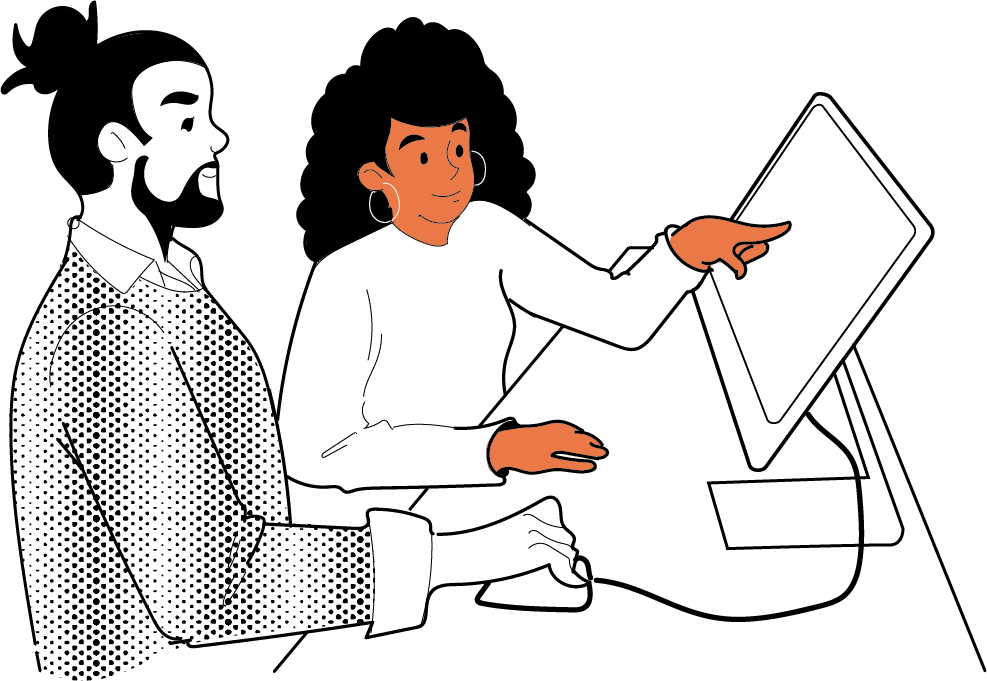 Optimized Landing Pages Make It Easy For Your Audience
A landing page should be an angst-free experience for your customers. The content needs to be compelling and the call to action should be clear.
At Intuitive Digital, we specialize in creating landing pages that integrate with your website and CRM. Here are some of the landing page platforms we use extensively:
Unbounce
HubSpot
WordPress
And more!
They revamp our landing pages to keep them updated and relevant. The difference in our growth since we've started working together is truly night and day.
Jason W
West Coast Moving and Storage
We Build Landing Pages That Work For Your Business
Your ROI increases with landing page optimizations that are tailored to your specific audience. Improvement is the name of the game. Landing pages are not a "set it and forget it" tactic. They require constant attention and guidance.
A/B testing is a core part of our landing page strategy. Creating a mouthwatering, baked-from-scratch cake happens after baking a lot of cakes. Tweaking ingredients, adding a bit more salt, and taking things out until you have the perfect chocolate-vanilla cake. Now, your audience is hungry for more.
The team at Intuitive Digital are perfectionists when it comes to landing page design. We make sure you have all the best ingredients to get your audience to buy. Intuitive Digital gathers data about you and your business, your brand, your audience and blends them into a landing page that encourages your prospective customers to act. We continually test and analyze data to ensure every landing page is fully optimized, captures customers' attention, and maximizes conversions.
Intuitive Digital's Landing Page Design Recipe:
Get to Know You
We develop the perfect optimization strategy by knowing your brand and your goals. Each landing page has a clear goal and we design with purpose.
Choose the Best Ingredients
With expert landing page design knowledge we craft headlines, content, and calls-to-action that build trust and credibility in your brand.
Make Sure it Works
We test, optimize, and run more tests. The easiest way to make money is to know what your customers want. Testing lets us discover what people want, and then we use your landing page to give it to them.
Our Landing Page Designs Give Your Audience What They Need
Contact Form
"*" indicates required fields
When Your Hard Work Pays Off
Industry-leading badasses making their parents proud since at least 2012.