Search Engine Optimization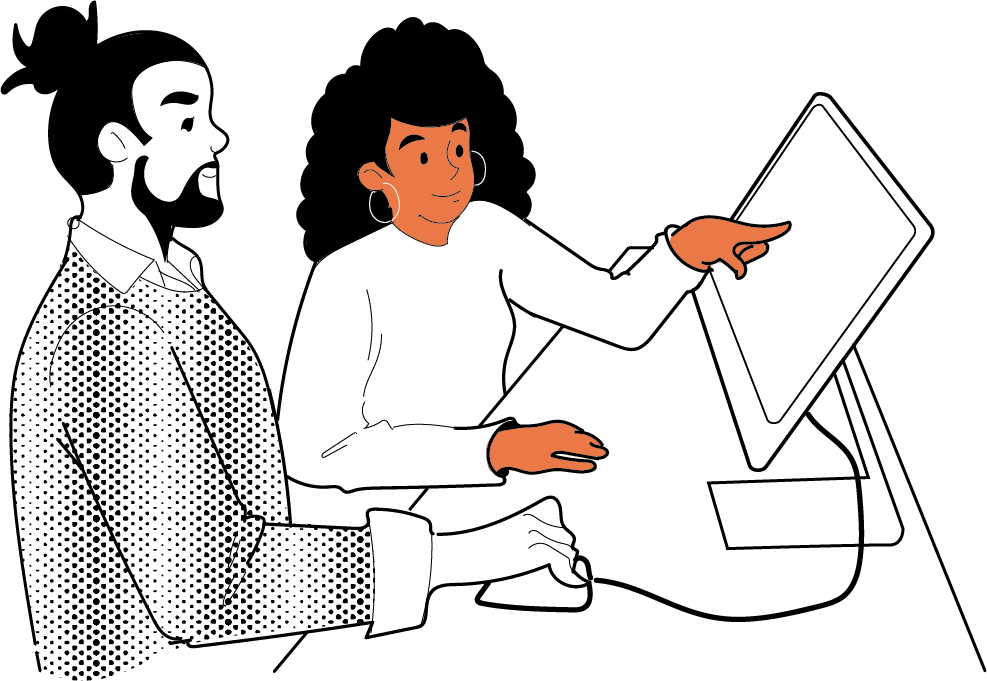 Helping You Drive The Right Customers To Your Site
Search engines are like answer-machines. They are constantly crawling the internet to match user intent with answers to their questions.
In order for your content to be highly ranked and seen by your target audience, it needs to be user-friendly and clear. People (and machines) need to properly understand your content, products, and services. 
Search Engine Optimization (SEO) Includes:
Compelling content

that answers people's questions 

Keywords that attract searchers to the right place

Great user experience that makes everything easy to use and find

Establishing your website as a trusted authority in your industry
Basically, it includes increasing your organic presence all across the web.
Invest In Your SEO To Grow Your Business
Results don't happen overnight. Instead, it takes time, dedication, and patience to reach new heights. At Intuitive Digital, we understand the ins and outs of SEO to increase your number of leads, boost your marketing, and grow your bottom line. We care, and are truly passionate about the work we do for our clients.
We provide a great online experience, and one of our main priorities is working with you to delight your customers.
Partner With Intuitive's SEO Experts To Save Time & Money
Our Approach 
Having an SEO expert by your side is the smart choice. It will save you money and time. We pour hours into our comprehensive audits and build customized, data-backed strategies suited specifically for your business. Then, we implement each task with precision and finesse to help you achieve your goals and drive success. When you partner with us, you will get a plethora of search engine optimization services. This includes but is not limited to:
SEO Audit And Strategy
Before we begin any implementation, the first step is for our experts to do a thorough audit of your current website. We look for issues that are negatively affecting your organic search presence, as well as opportunities for improvement. Once the audit is complete, we build a customized strategy, along with recommendations to improve those issues. A presentation will be scheduled to walk you through all of our findings and recommendations that will pave the road for SEO visibility and success. 
Technical SEO
This is the strong foundation for your SEO. It is the behind-the-scenes building that helps search engines understand who you are and what you do. With technical SEO, we make sure your site is indexable and that Google is correctly crawling your site. In addition, we analyze your mobile and desktop site speed, core web vitals, status codes (404s and 301s), URL structure, XML sitemap, canonical tags, duplicate issues, and more.
Off-Page SEO
Off-page SEO refers to actions taken outside of your website that have an impact on your search engine visibility. Optimizing for off-page SEO involves improving search engines' perception of your site's trustworthiness, relevancy, and authoritativeness. This is primarily done by acquiring inbound links from relevant sites to your site. Increasing the number of quality backlinks to your site through link building also leads to higher Domain Authority (a score developed by Moz to predict the likelihood that a domain will rank against competitors.)
On-Page SEO
Opposite to off-page SEO, on-page SEO is focused on optimizing elements on a website to improve organic presence. At Intuitive Digital, we understand the importance of these factors and will help you:
Optimize title tags and meta descriptions

Target the right keywords your audience is searching for

Look for gaps in content

Prioritize the user experience 

Adhere to SEO best practices so you don't get penalized

Use audience research data to make informed decisions

Write site pages and blogs in your brand voice

Organize content with wireframes

Create custom images, videos, charts and graphics to boost your engagement rates
Local SEO
If you business is large or small, you can't afford to ignore local SEO. We'll help you target your audience in your desired geographic location using geo-modified keywords. We'll optimize your Google Business Profile listing so that you appear on the top of the page and in the maps search results. We can also embed a Google map onto your site, and help with reviews management. 
Get SEO Services To Grow Your Visibility Today
Let the experts at Intuitive Digital help you uncover issues and provide solutions to help you achieve measurable SEO success. Let's get started!
Contact Form
"*" indicates required fields
When Your Hard Work Pays Off
Industry-leading badasses making their parents proud since at least 2012.