Divi Theme Web Development Services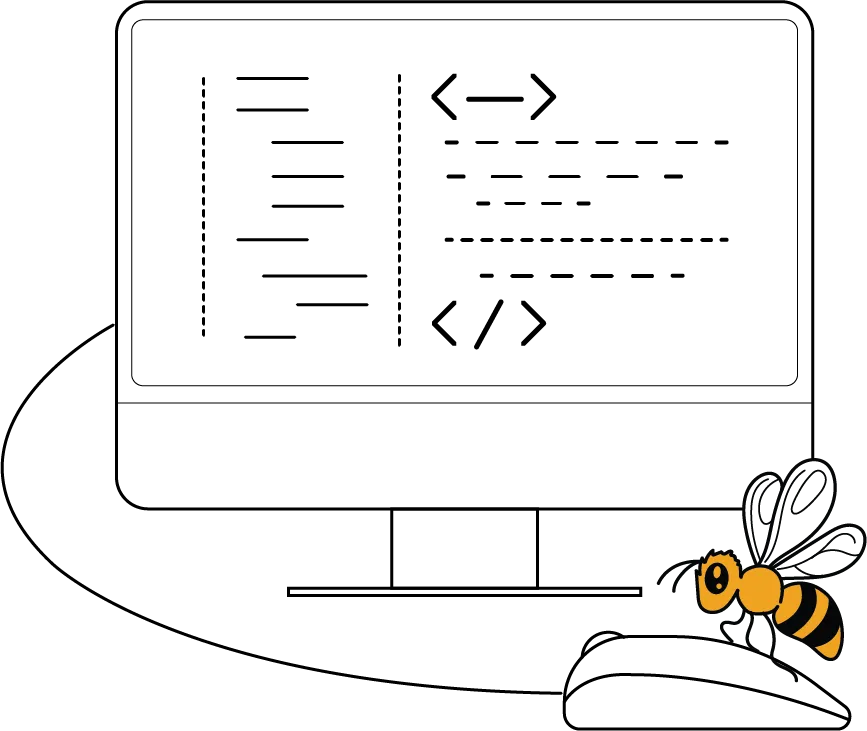 Build A Stunning Website Using Intuitive Digital's WordPress Divi Theme Services
WordPress, one of the most popular content management systems, has made it easier than ever to create a website with the help of WordPress web developers and designers. Among the various WordPress themes available, the Divi Theme has gained a reputation for being one of the most versatile and user-friendly options for web development.
What is a WordPress theme?
A WordPress theme is the foundation of a WordPress website. It is the files required to style the look and feel of the site and often provides some functionality. A theme can be basic, providing minimal styling like navigation, header and footer, or it can be advanced where there are built-in options like modular drag-drop sections and animations.
Many WordPress themes look great, but aren't supported with regular updates and maintenance. Themes that are not supported can break over time with WordPress core updates & PHP updates. They can also pose a security issue, allowing hackers and malware to steal your data, or your customers data.
Why choose DIVI?
Divi Theme, created by Elegant Themes, is a popular choice for web designers and developers because of its flexibility, customization options, and ease of use. The Divi Theme's drag-and-drop builder allows developers to create unique and customized websites efficiently. Divi Theme also has over 800 pre-designed website layouts that can be used as a starting point for any project, making the website building process even faster and more accessible.
The theme is regularly updated with new features and designs, ensuring that users have access to the latest trends in web design. Additionally, the Divi Theme offers many built-in features like photo galleries or sliders, that would otherwise require custom development. And while Divi is robustly built, there is little impact on performance. This means page load times will be just as fast as a fully customized website if utilized well by a professional web developer.
Out-of-the-Box vs. Custom Developed Websites
While Divi Theme offers a lot of customization options and pre-designed layouts, it's important to note that there are differences compared to a fully custom-developed website:
Flexibility
While Divi Theme allows for a lot of customization, it still has limitations compared to a custom-developed website. With a custom website, developers have complete control over the design and functionality of the site, allowing for more flexibility and unique features.
Cost
A custom-developed website typically requires a larger investment compared to using an out-of-the-box theme like Divi. Depending on the custom dev that would be required, Divi could cut your website price by as much as half.
Maintenance
Using an out-of-the-box theme like Divi makes it easier to maintain a website. A custom-developed website may require more ongoing maintenance and updates to ensure optimal performance.
Our Process For Building WordPress Sites Using Divi
Building a WordPress site using Divi Theme with Intuitive Digital is a straightforward and collaborative process:
Step 1: Research & Audit
First, we will conduct a website audit of your current website to understand it's functionality and design. We get to know you and your brand, and understand how your website will serve your staff and customers.
Step 2: Strategy & Planning
Once we understand your design and functionality needs, as well as your current technology, we start planning your build. We will map out whether we can build off what you currently have, or if we'll need to rebuild from the ground up. We'll also map out the budget, timeline,and plug-ins needed.
Step 3: Execute
This is where we go heads down and build your site from the ground up. All of the coding, designing, image selection, and copywriting happens here. Once it's done, we put every website through a rigorous QA process to uncover any bugs, funky formatting, or any other nuance that looks less than perfect.
Step 4: Accelerate
Once your website is launched, you have the option to sign up for ongoing web maintenance. We'll keep an eye on your site and do all of the technical updates, plug-in updates, and ensure uptime and speed. Any requests, changes, or additional features you'd like to add are handled by our team. You don't have to do anything but email us.
Choosing A Theme That Grows With Your Business
Not every theme on ThemeForest is a quality theme. Paid themes are usually better than free ones, and offer more bells and whistles. You want to find a paid theme that is well supported by a team of developers, and avoid themes that integrate a different developer's plugins like WPBakery or Visual Composer, as they have been known to slow down sites, and have issues with other plugins.
Divi Theme is an excellent choice because it offers many bells and whistles, while allowing your web team to focus on creating a unique and customized website more quickly than they could with a custom build. It is well supported with regular updates, and will have little impact on performance. And because it has it's own page builder, it allows you to have more control over updating and managing your web content, allowing you to make changes quickly and easily.
FAQs
The cost of developing a WordPress website using Divi Theme can vary widely depending on a number of factors. Typically, our semi-custom builds start at around $10K, and can go up to as much as $50K.
Yes, there are additional customization options available beyond what is offered in Divi Theme. This can include custom plugins, modules, or post types that are not available in Divi. Custom CSS & design is another area that we'll typically do beyond what is available out-of-the-box. Lastly clients may require integrations with third-party services such as social media platforms, email marketing providers, or payment gateways. We can set up these integrations using custom development to ensure a smooth user experience.
Securing a website from hackers and malware is a critical aspect of website development and maintenance. A few key steps we take to ensure that all websites are secure include using reputable web hosting that provides features such as firewalls, malware scanning, and backups.
If you've signed up for our web maintenance service, we keep your site updated including any plugins, WordPress and PHP. This ensures that any security vulnerabilities are patched. We use strong passwords, enable SSL: (Secure Sockets Layer), regularly perform security scans and backup our websites daily.
In the market for a new website?
If you're in the market for a new website, contact us today for a website audit and strategy. We'll evaluate your current website, and give you some options that fit your needs, budget and timeline.
Get in Touch