Pay-Per-Click Advertising For Higher Education
Reach students with smart, strategic online PPC campaigns.
Marketing for higher education has changed from what it once was. Phone calls and paper requests for information and class catalogs have been replaced by websites, instant PDF downloads, chatbots and the constant need to be online and ready for anything.
When it comes to pay per click for higher education, it's not just paying money to put an advertisement online – it's about understanding who your ideal audience is and placing ads in front of those specific users and students exactly where they spend their time online.
Planning And Audience Targeting
PPC campaigns can be used to achieve many different goals. You can increase the general awareness of your university or a specific program to grow your brand recognition. Or you can directly target users who previously visited your site but didn't complete an action, like completing a form.
It's essential to know what the goal of your campaigns are and who your ideal audience is before we write or design ads for them. Planning also helps determine and shape the budget around target cost per lead and any priority programs for your school or institution. We work directly with your marketing team to determine overall objectives and goals to so that our PPC plan fulfills your school's enrollment targets.
We'll also want to review your site to determine what pages on your site are ready to convert user traffic. There's no point in flooding your site with traffic, if it's not ready to convert it.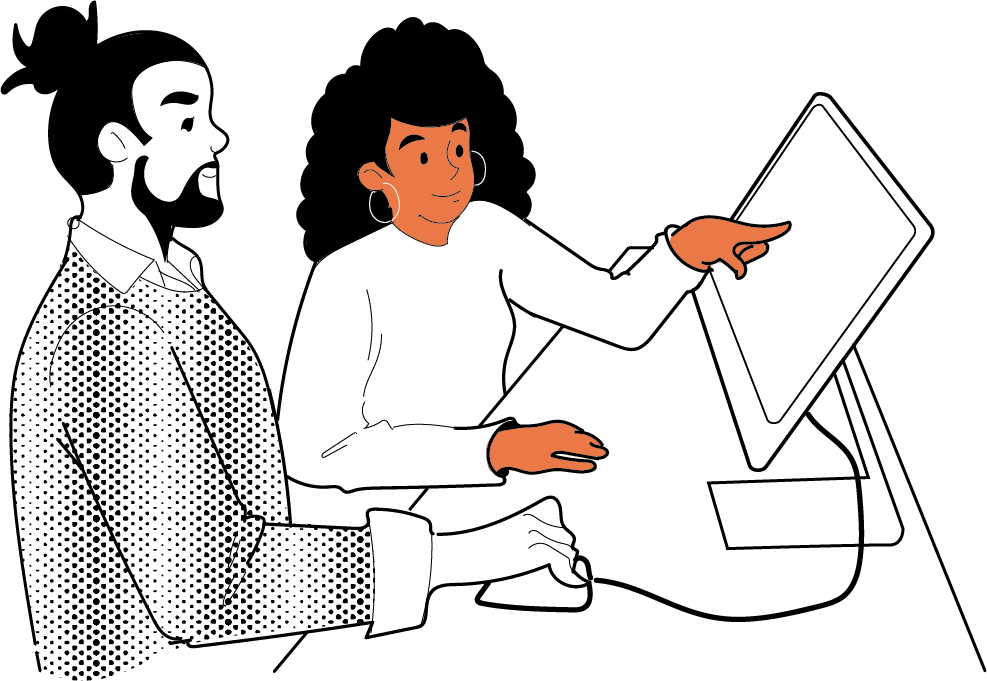 Keyword Development
When it comes to higher education, keywords are competitive and can be expensive. The last thing you want is to spend your budget on keywords that are not going to convert. Intuitive Digital makes a point to create ad campaigns that are specific and focused on terms for your institution. We actively manage your keywords list on a weekly basis, to remove ones that aren't working and add new keywords that are performing well in organic results.
Your budget is important – keyword planning and development is vital to achieving success without blowing your yearly budget in one month. We work with you to determine the desired outcome of the prospective student so we can focus on sending only qualified leads to landing pages and ensuring your budget is used wisely.
Ad Copy & Landing Pages
Ad copy, images and landing pages are all vital to the success of a PPC campaign. At Intuitive Digital, we utilize A/B ad testing to discover which type of messaging or calls-to-action generate the most qualified traffic for your institution. We understand the need to effectively help communicate your call-to-action in ad copy and landing pages, ensuring they're consistent with each other and your overall brand.
With over 70% of college-bound students looking at a college website on a mobile device, we make certain every PPC landing page is mobile-friendly, ensuring conversions are possible on every device. It's also critical that landing pages are well-organized and that the copy relates to user search terms. When you partner with Intuitive Digital, we cover all your bases when it comes to ad copy and landing pages.
Let Intuitive Digital Do The Work For You
A successful PPC campaign is an ever-changing entity. It requires regular monitoring, keyword refining, attention to detail, understanding of your target audience, data analysis, and creativity to test new copy or designs. In a highly competitive market like higher education, it's incredibly important to stay on top of the constant changes of digital marketing – let us help you attract prospective students!.
PPC is what we do.
Partner With Intuitive Digital
Since starting out with Intuitive Digital we've added additional programs and budget which has lead to increase conversions and overall program awareness.
Lucas Lennick
Oregon Culinary Institute
Ready to get started?
Contact Form
"*" indicates required fields
When Your Hard Work Pays Off
Industry-leading badasses making their parents proud since at least 2012.