Ecommerce Marketing Services
Ecommerce Marketing – It Doesn't Have to Win a Tony, But it Does Have to Gather an Adoring Crowd
Effective ecommerce marketing is like a great broadway play (stay with me here) it takes a ton of forethought, creativity, talent, and hard work to make it go off without a hitch.
Ecommerce marketing needs every piece to be finely tuned to get the return on investment you're looking for, and keep customers buying, not just once, but again and again.
Ecommerce businesses need a strong digital marketing presence to be successful, so let's pull back the curtain and turn on strategies you can use to your advantage.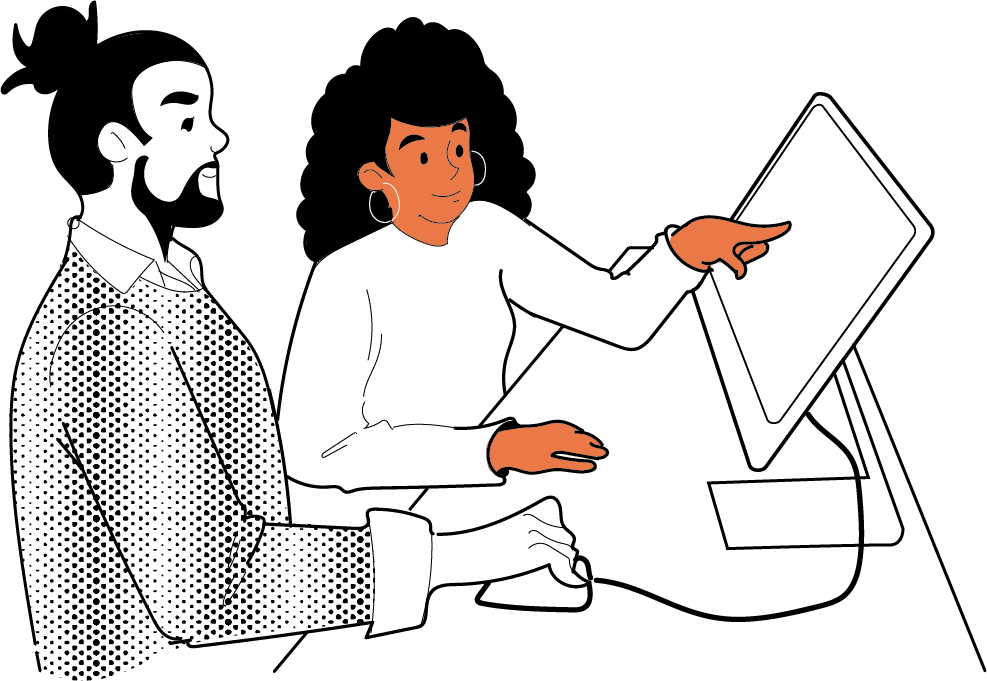 Find Your Ideal Audience
You wouldn't want to fill your auditorium with kids if you have an adult themed play. And the same is true for bringing users to your ecommerce store. There is an ideal audience for your product, you just need to identify them, tell them you have it, and make sure it's easy for them to buy.
That's where both SEO (search engine optimization) and PPC (pay per click, also called paid search or paid media) come in. We offer a slew of marketing services to ecommerce businesses, so if you're feeling overwhelmed with trying to figure out where to start, start here! With us! You can also audit your current online strategy with our Digital Marketing Checklist.
We went from an unrecognized brand online, to topping all of the pages in the categories that mean the most to us, with a direct impact to our sales pipeline.
Dave Chalmers
President/CEO, Bridgetown Trucking
Ecommerce PPC Management
Paid search encompasses Google, Bing, display ads, and Youtube, and is an important marketing tool for ecommerce businesses because it can produce a quick ROI. Consumers use specific keywords in their searches to find you and your products, which are charged by the click.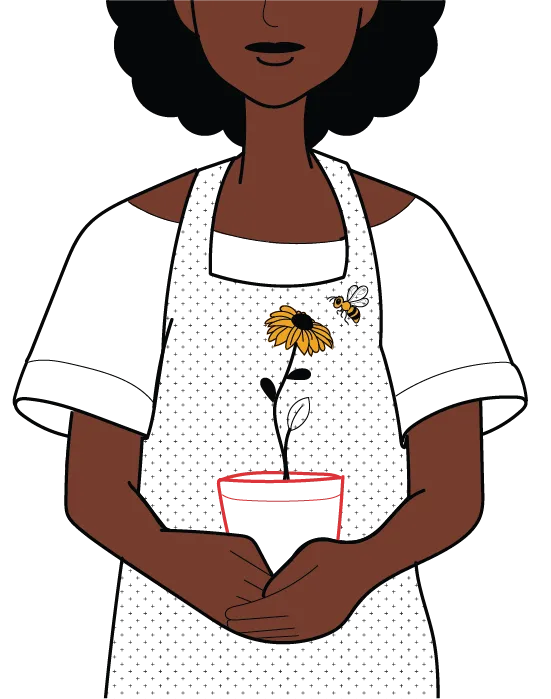 Shopping Ads
The main character in your cast of digital marketing players is shopping ads. They focus on one product/service or collection of products/services that can target specific customers. They're a very effective tactic (and some versions are even free now) you can use to attract new customers and increase your brand awareness.
Our team of paid search experts can get Google Shopping ads up and running quickly with ongoing performance analysis of your product data so you can better understand your audiences and boost your return on advertising spend.
Leveraging Display Advertising
Before customers can buy your product, they first need to know it exists. Spread the word! Consider display ads your Times Square billboard, except it follows them around online while they're in their jammies (not in a stalkery way, just a helpful reminder kind of way we know there's a line and we try not to cross it). These product ads pop up from your recent searches onto other sites like blogs or news sites.
Social Media For Ecommerce
Paid social is another important player in our ecommerce marketing cast of characters. Social media channels like Facebook, Instagram, LinkedIn, and Pinterest allow us to deploy more than just shopping ads. Using in-feed video and image ads we can drive awareness, consideration, and ultimately ROI.
The data we collect from these channels can help provide a seamless experience across your other paid media channels to help funnel customers towards your site.

Tracking Transparency
We believe in transparency—like every digital marketing agency should—which means all data that we get is accessible to you. This includes things like conversion tracking, attribution modeling, and knowing which channels and products are your top performers so you can improve your reach. All of this will decrease your ad spend—hallelujah! We don't want you paying an arm and a leg for things you don't need.
show me the data
Ecommerce Website Designer = More $ In Your Pocket
A clear and efficient website structure is crucial for an ecommerce business' success. Our web team will make sure that your website is ready for the traffic that you're about to receive with all of this new advertising.
Everything on that stage needs to be there for a reason, or it has to go. The same is true for your website, flashy animations circa 2002 and 100 calls to action confuse and overwhelm users. How are you supposed to follow the storyline if the strobe lights never turn off?!
Here are a Few Things That We Think About When We 'Build the Set' for Ecommerce Websites:
Keep it simple
Straightforward purchase process
Prioritize functionality
Aesthetically pleasing
Quick load speed
Intuitive navigation
Easy product search
Professional photos of your products
Different angles of each product
Lots of details about each product
Accurate and consistent product titles
Systematic categorization
Make It Look Good—Like… Really Good
A great website should have a clean layout with beautiful photos and videos accompanied by a strong understanding of where to go next. In just three seconds, a visitor needs to know everything about you and gets a sense of your brand. And finally, a call to action. How do they buy?
Make It Easy To Buy
Optimizing user experience is a huge part of making a website effective and efficient at producing conversions. Sleek site navigation and quick loading speeds give us good vibes and we want to help you improve your UX so that you can rake in all of that sweet, sweet money over the internet.
Ecommerce SEO Services
Search Engine Optimization (SEO) is another service that is just Oh So Important for the success of your Ecommerce business.
These strategic efforts will lead to higher conversion rates (happy butts in seats, not to mention them telling all their friends and family about it later) by inspiring customers to shop and leading your target audience to your site. Placing your marketing in our experienced hands will lead to:
Higher conversions
More revenue
Increased visibility
Increased brand exposure and awareness
Increased traffic
High rankings
Good vibes and cool friends
It's All About That Content
When it comes to effective SEO, content marketing is your best friend. We use targeted keyword research to strategically bake in relevant and hard-hitting keywords all across your website. Whether it's a service page or a blog piece, we will tackle and optimize any content that you throw at us. Or we can just write it for you, we know you're busy.
Competitive Keyword Picks
It's all about keyword choice. Keywords can determine the difference between a quiet website and one bustling with traffic. We always focus on relevant, low-competition long-tail keywords to give you the best shot at ecommerce content marketing success! It's a delicate balance, though, as keyword stuffing is a black hat technique that can often result in search engine penalization. Have no fear! We only do white hat SEO.
The Blog Dialog
Ok so here's the thing, blogs are important. Having a blog that you regularly update will give you a step up over your competition. Blog content can be easily back-linked from outside sources and can be a great tool for redirecting visitors to various pages on your website.
Blog content is the perfect opportunity for you to convey informative, authoritative content that will impress both Google and your readers. We optimize your CTAs to hook in your readers and send them to different parts of your site, ultimately increasing your Click-Through Rate (CTR) and Conversion Rate Optimization (CRO).
Cue Your Ecommerce Marketing Strategy
Developing a solid ecommerce marketing strategy is crucial for increasing revenue and brand awareness and all that good stuff, but it's hard to keep track of it all when you've got your business to attend to. That's where we come in! We have skilled team members who can develop and maintain those hard-hitting, effective SEO and PPC campaigns.
Contact Form
"*" indicates required fields
When Your Hard Work Pays Off
Industry-leading badasses making their parents proud since at least 2012.