Pureflight Aviation Training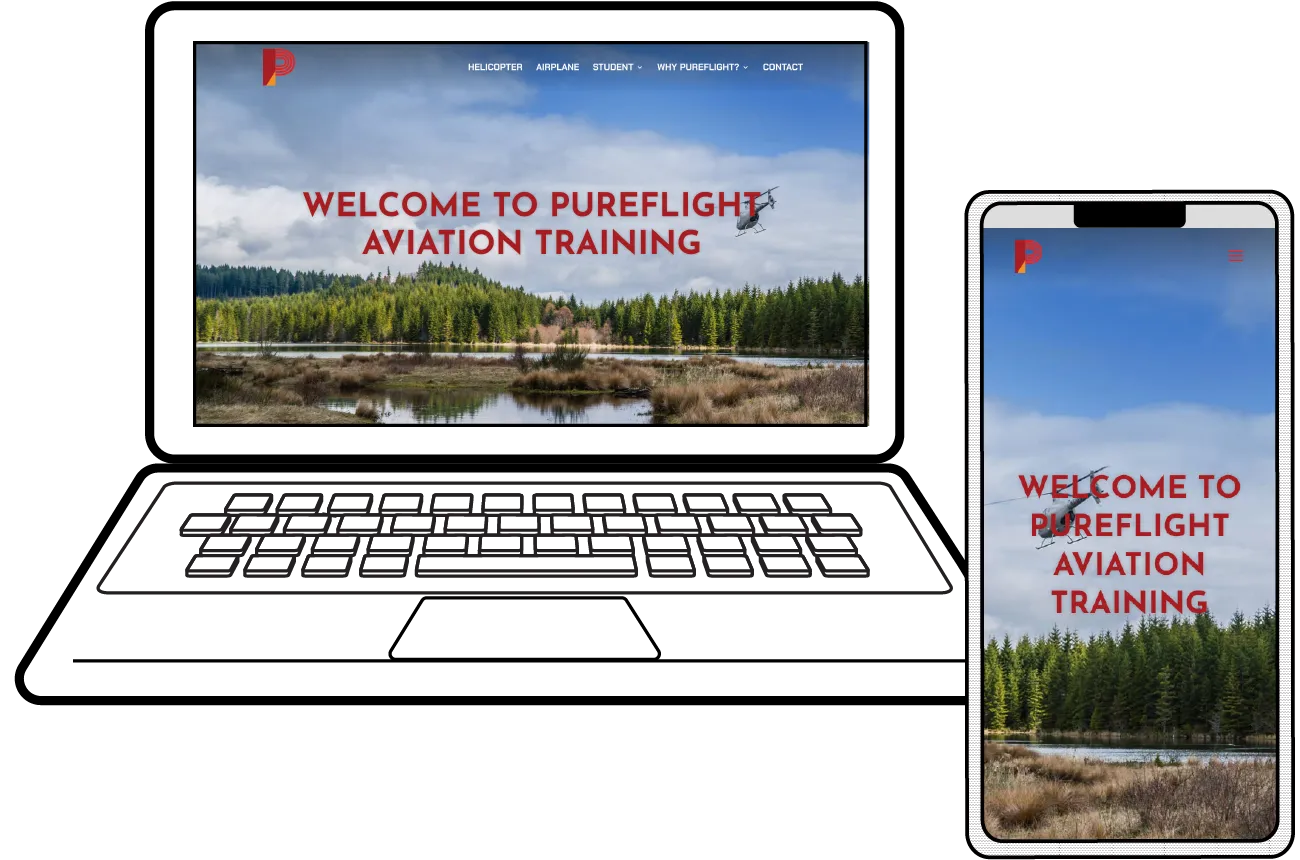 Meet the Partner
Pureflight Aviation is an Oregon helicopter and airplane training provider. From private pilot training to advanced aviation courses, they offer a tailor-fit training approach to students and pilots of all skill levels.
Pureflight has relied on Intuitive since 2018 to help its business grow in the competitive aviation landscape and aftermath of a global pandemic that devastated the aviation industry.
The Opportunity
Pureflight approached our Strategy team at the end of 2021 with a dilemma: The Department of Veterans Affairs regulates that no aviation training program must be greater than 85% funded by the VA. This meant that out of every 6 students, 1 must be a private pay individual.
Pureflight had a high Veterans to Private Pay student ratio and needed to pivot fast to acquire more private pay individuals. Once the ratio was back below the required threshold, they could admit more Veterans but they needed a solution to reach individuals quickly without spending more on ads.
Because search terms and keywords didn't differ from these two targets, we needed more understanding of who the private pay students were and how they differed from Veterans. Enter advanced audience research.
What We Did
Strategy
Intuitive utilized audience research to uncover data-led insights that propelled our strategy forward. After discussing what exactly private pay meant to the partner, two audiences were created: Students, who are high school graduates who see pilot training as a career, and Hobbyists, who are older, more affluent, and just looking to fly for fun. A Veterans audience was also created for comparison data.
It became clear that while these two private pay audiences wanted the same qualities and initiatives from brands, they had vastly different traits, behaviors, and aspirations. Students were motivated by money and opportunities to learn. Hobbyists were motivated by the lifestyle.
With this information, the most compelling strategy would lie with a landing page test.
Execute
Two new landing page variations were created from the original page, one with content throughout the page speaking directly to the Student persona, and the other to Hobbyists.
Copy and information were customized to the audience. The original neutral copy was enhanced to align with the brand qualities and motivating factors for each audience. A new form was created to help the partner differentiate funding intent with each inquiry.
Accelerate
Our landing page tool analyzes user attributes like age, gender, location, and whether the user converts on that page or not. It then automatically shows the best page to the best user, increasing the likelihood of conversion.
While the data was being collected and analyzed, new search ad copy was mapped out that reflected these same emotional sentiments.
By the Numbers…
The launch of the landing page test gave way to a 107% increase in landing page form completions compared to the same date range the previous year. Conversion rates increased by more than 115%, and cost per acquisition decreased by nearly 50%.
107%
Increase in landing page form completions
115%
Conversion rate increase
50%
Decrease in cost per acquisition
The End Result
Pureflight only needed 3 more private pay individuals to maintain the proper ratio of students, and during this time Intuitive delivered 7 students who applied or enrolled, just from the Google Ads landing pages.
Holistic support efforts from the Web and SEO teams led to an additional 8 students who applied or enrolled via the website form. Altogether, 15 private pay individuals completed Pureflight's lead pipeline – 5X their original need.
Intuitive has continued to plan new, audience-data-led growth strategies for Pureflight into 2023. This includes content, platform expansion, additional Google Ads campaigns, and landing page tests. We continue to capitalize on each persona and their individual needs.
Our Thoughts
"What a fun challenge this strategy has been. The trust we've built with Pureflight over the years has laid the foundation for partnership and collaboration beyond the typical siloed agency relationship. We've been empowered to continually introduce newer, better, data-led initiatives to grow their account and find innovative solutions. I appreciate that Intuitive has become their go-to contact for solving problem arises!"
— Lauren
"Our ongoing collaboration with Pureflight has been a rewarding experience, from seeing the work from our strategies come to fruition to the fun conversations we've had about their work. The trust we've built over these past several years shows in the casual transparency of our communication, which no doubt plays a critical role in our ability to help them reach their business goals time and again."
— Yitzchak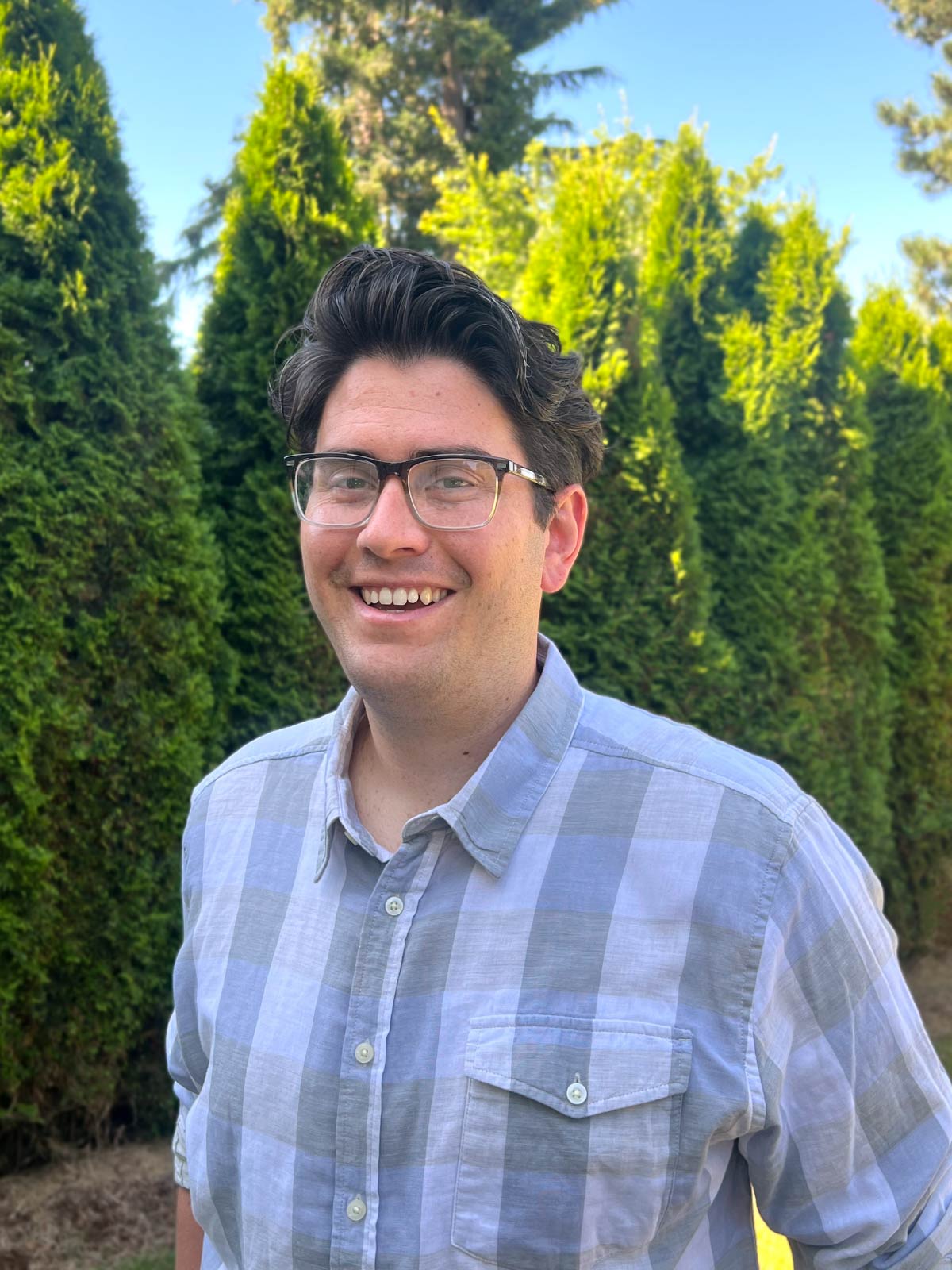 "I've enjoyed the opportunity to help develop and implement a content strategy for Pureflight. We've seen certain content pieces drive organic traffic to their site and it's been amazing to see! When a partner offers a great service like Pureflight does, it's satisfying to help their online presence realize its potential."
— Parker