35 Terrible Digital Marketing Pick-Up Lines You'll Love
Valentine's Day is right around the corner and now is the perfect time for you to whip out these nerdy, but lovable, digital marketing pick-up lines. You can use these pick-up lines to score your next date, break the ice or simply become the office charmer.
This list is complete with 35 hilarious one-liners for everyone in digital marketing from SEOs to social media managers. Most are original lines of our own creation, but we did have some help from our lovely friend the Internet.
So what are you waiting for? Charm your marketing colleagues with these fantastically nerdy pick-up lines. Hopefully, you will click with someone.
Related: Is Your Marketing Strategy Complete? Find Out Here [Digital Marketing Checklist]
To Rank #1 with a SEO Expert
To Click with a Paid Search Strategist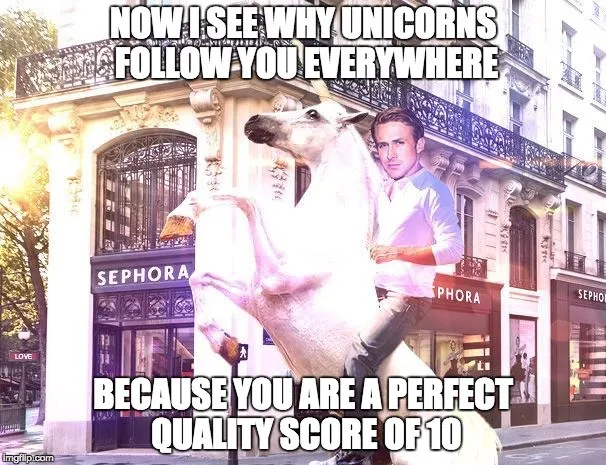 To Get Under the Sheets with a Web Designer
To Get a Thumbs Up from a Social Media Manager
To Open Up with an Email Marketer
To Keep the Conversation Going with a Content Marketer
To Bounce Back to an Analytics Specialist's Place
Wrap-Up
So what did you think? Love them? Did they break your heart (hopefully from uncontrollable laughter)? Share your love and your own corny digital marketing pick-up lines in the comments below.
Don't forget to tweet your favorites! And if you are really feeling the love, then use these one-liners to score your next date.
If you really loved this post, then check out 23 Reasons SEOs Lose Their Minds [GIFs] and 22 Signs You Work in PPC [Memes].